Awesome post that I'm stealing from an Airbnb newsletter. I LOVE Airbnb. This can be a great way to travel for free. Many times, we stay places totally for free using home exchanges. But if you can't find a home exchange, you can accomplish the same thing with Airbnb. You rent your place out while you're gone, make a bunch of bucks, and use that money to pay for your own trip. Voila. You've just Traveled For Free.
In fact, I am doing just this as I write this post. Keith and I have been traveling in Ecuador for the past four weeks, and have just arrived in Panama City – and all this time, my place back in Austin is being lived in by a renter who paid me a nice chunk of money, through Airbnb. Paid for our travels! AND I have someone taking care of my place and my kitty-cat. Score!
Here's a fun post with some great, unique places to stay from Airbnb:
Once upon a time, you knew what summer vacation meant: freedom, discovery, exploration, and joy. It meant endless days of adventure and long nights laughing with friends.
What the hell happened to you? When did you accept the fact that a Fourth of July barbecue, a measly four days lying on a beach somewhere, and a family trip to Aunt Bertha's was good enough?
It's not good enough. You need to redefine "vacation" in order to recapture that amazing feeling all summer long.
To get you started, here are some takes on traditional vacations that will squeeze just fine into your lifestyle.
1. The Staycation.
Do you ever just get sick of yourself? Wonder, "How did I get here?" Well, now you can get somewhere else—without leaving your town. The staycation lets you adopt a whole different lifestyle, in your backyard.
Take, for example, this "Chic Compound in Beverly Hills." Bring a few friends and stay the night, and you'll be acting like a movie star in no time flat.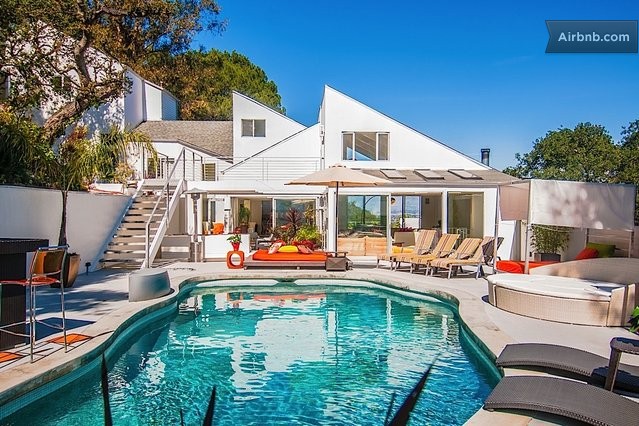 2. The Playcation.
Relive your childhood by acting more like a child. It's time to indulge all those fantasies you had when you were full of imagination but too small to steal a credit card.
The "Tiny Fern Forest Treehouse" in Vermont, an easy weekend trip from most Northeast cities, is a childhood dream come true. Add a Shel Silverstein poem ("A treehouse, a freehouse, a secret you and me house") and there's no better place to relive those halcyon days of yore.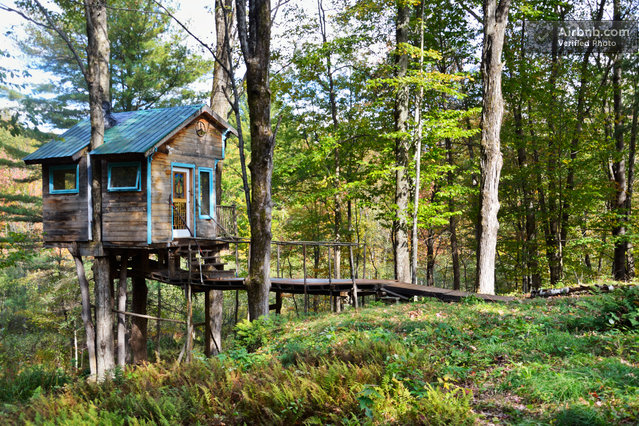 3. The Haycation.
If rolling in your hood isn't inspiring you, try rolling somewhere else. Some fresh countryside air could be just what you need to get your summer mojo on.
Nothing will get your creative juices flowing like the "Art Farm Yurt" in Arroyo Grande, on the Central California coast. As you gaze at the stars through the glass ceiling, you may just be tempted to adopt the nomadic lifestyle. Just please don't go all Genghis Khan on us.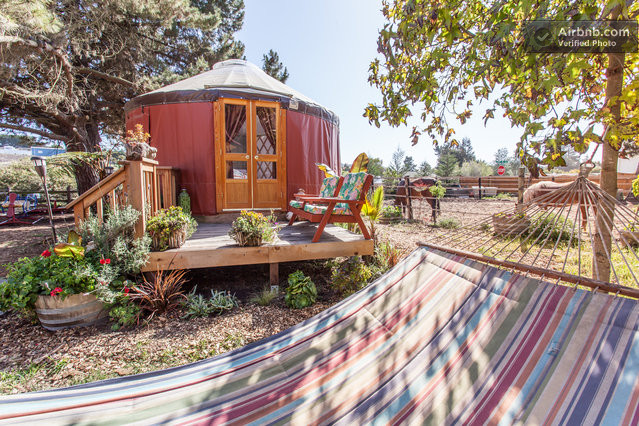 4. The Fake-action.
Can't even get away for a night or a weekend? Damn, you must be really important. We're sure your entire business will fall apart while you're away. But don't worry: we've got you covered even here. With a fake-cation, you can enjoy a holiday atmosphere while staying industrious.
For example, if you have some serious business on Capitol Hill, consider an offsite retreat in this cute row house. Separate yourself from Soviet-style Federal architecture, and you might even bring some creativity into DC's bureaucracy.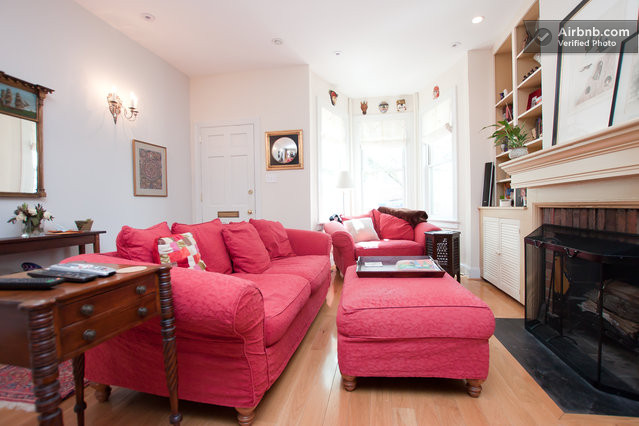 Now go enjoy yourself. Please.